managed detection for small business
Managed Detection & Response
The pace and sophistication of cyber attacks is ever increasing. In the absence of strong security measures, this trend poses serious risks to small and medium-sized enterprises that are exposed to cyber criminals.
Talk to us today about protecting your business:
A sensible approach to managed cybersecurity
Our Managed Detection & Response (MDR) solution is intended to augment your investment in existing security technologies such as firewalls, antivirus and intrusion detection systems by providing continuous monitoring and automated security response.

Our team provides a more proactive approach to security through the use of structured and unstructured threat hunting methods to detect threat actors before they impact your business operations. Our MDR enables your organization with the observability it needs to keep your digital assets safe, so that you can better focus on core business activities that generate value.

We offer a cloud based threat detection and response capability that's designed to meet the needs of small and medium-sized enterprises.
We offer a flexible, tiered solution that can be tailored to meet your cybersecurity needs and budget.
cloud-based detection & response platform
Our platform and services democratize access to sophisticated capabilities for small and medium sized businesses.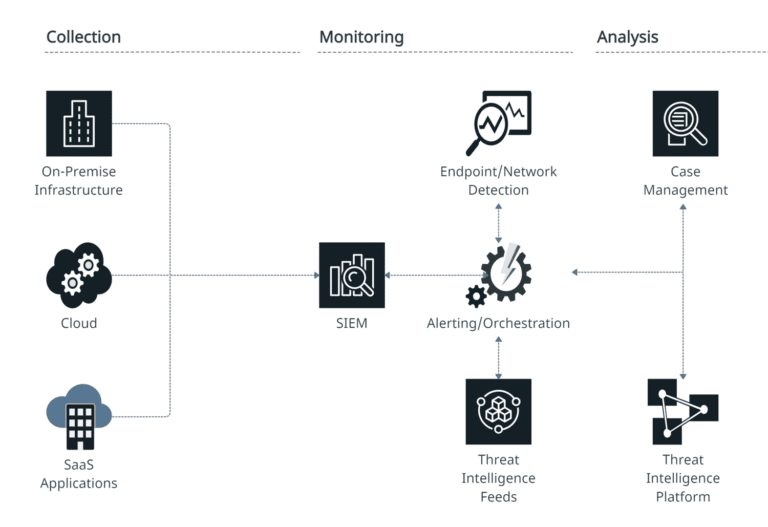 Our organization employs a multidisciplinary team of cybersecurity professionals with unique and specialized skills. Our team has been retained to build and manage cyber fusion centres for government clients, respond to high-profile breaches and investigate complex cybercrime. Our capabilities include:


Digital Forensics & Incident Response (DFIR)
Malware Reverse Engineering
Endpoint Detection and Response
Network Forensics
Cloud Security
Open Source Intelligence
Threat Intelligence Analysis
Vulnerability Analysis
Penetration Testing
Red Team Assessments
Let's talk about protecting your business.